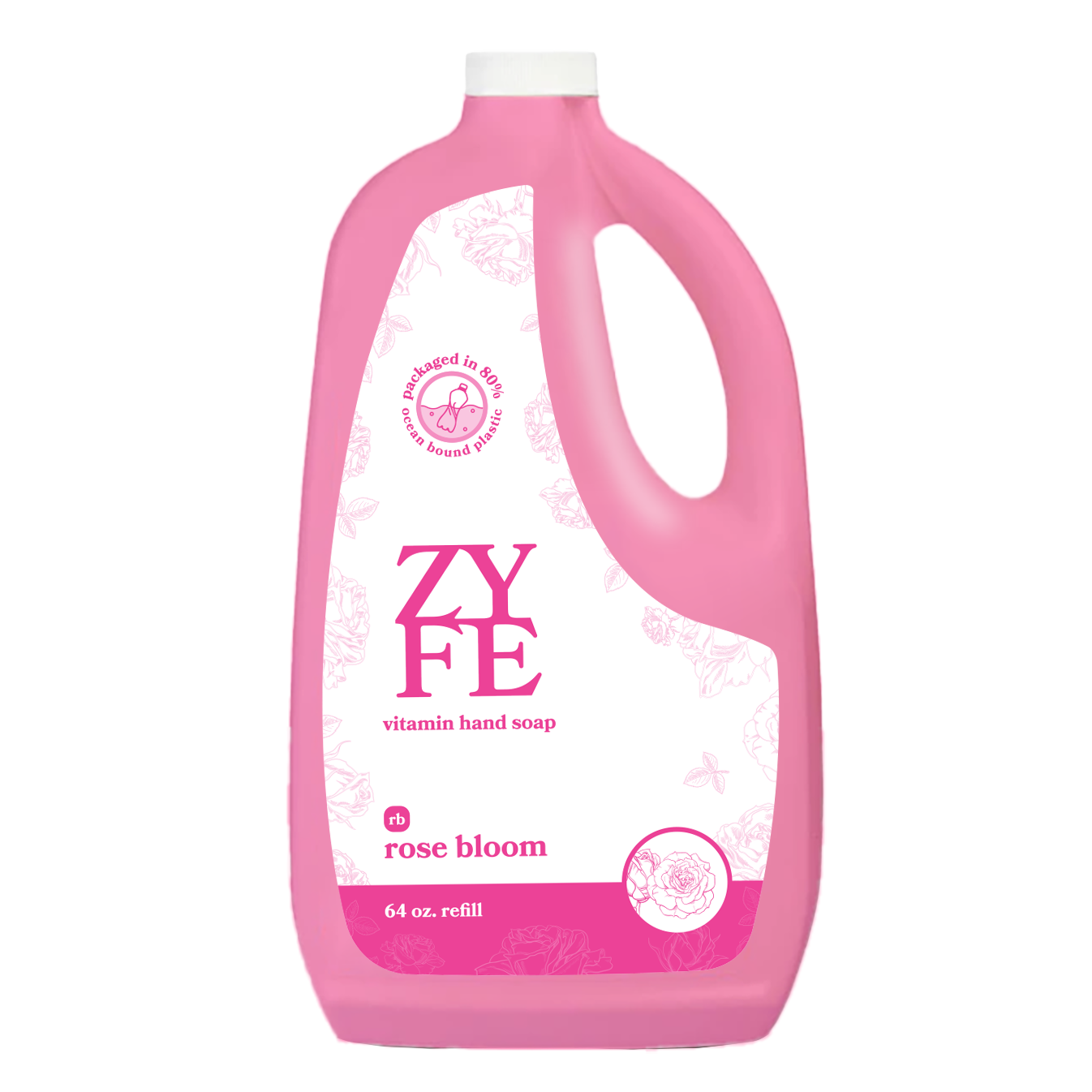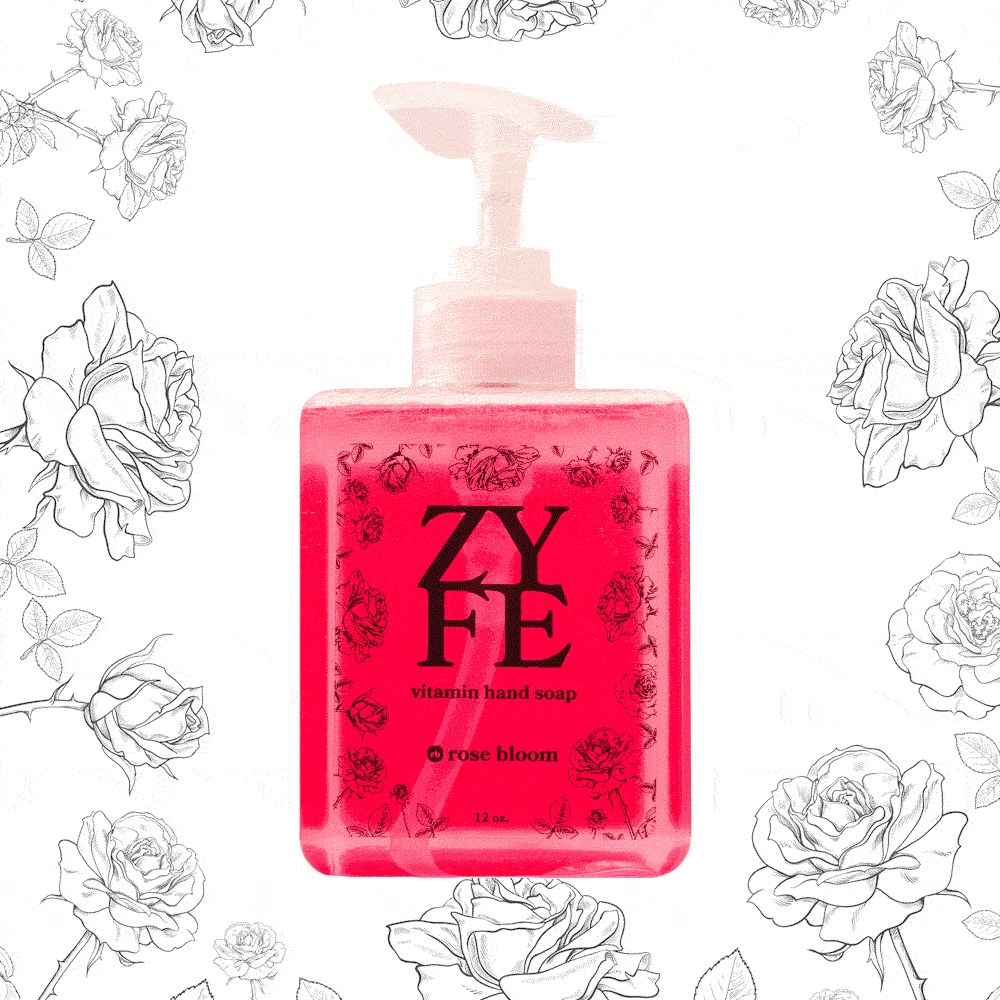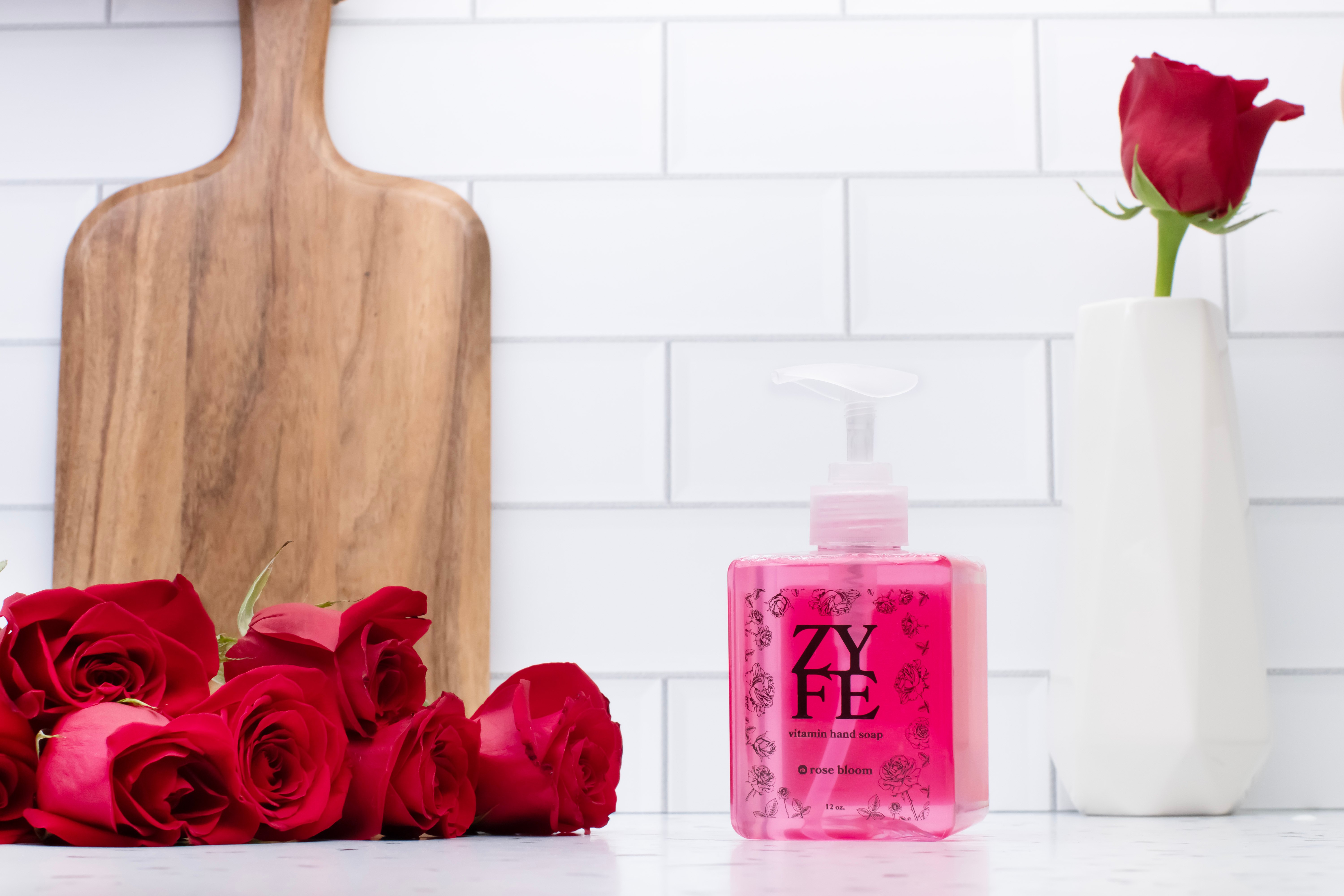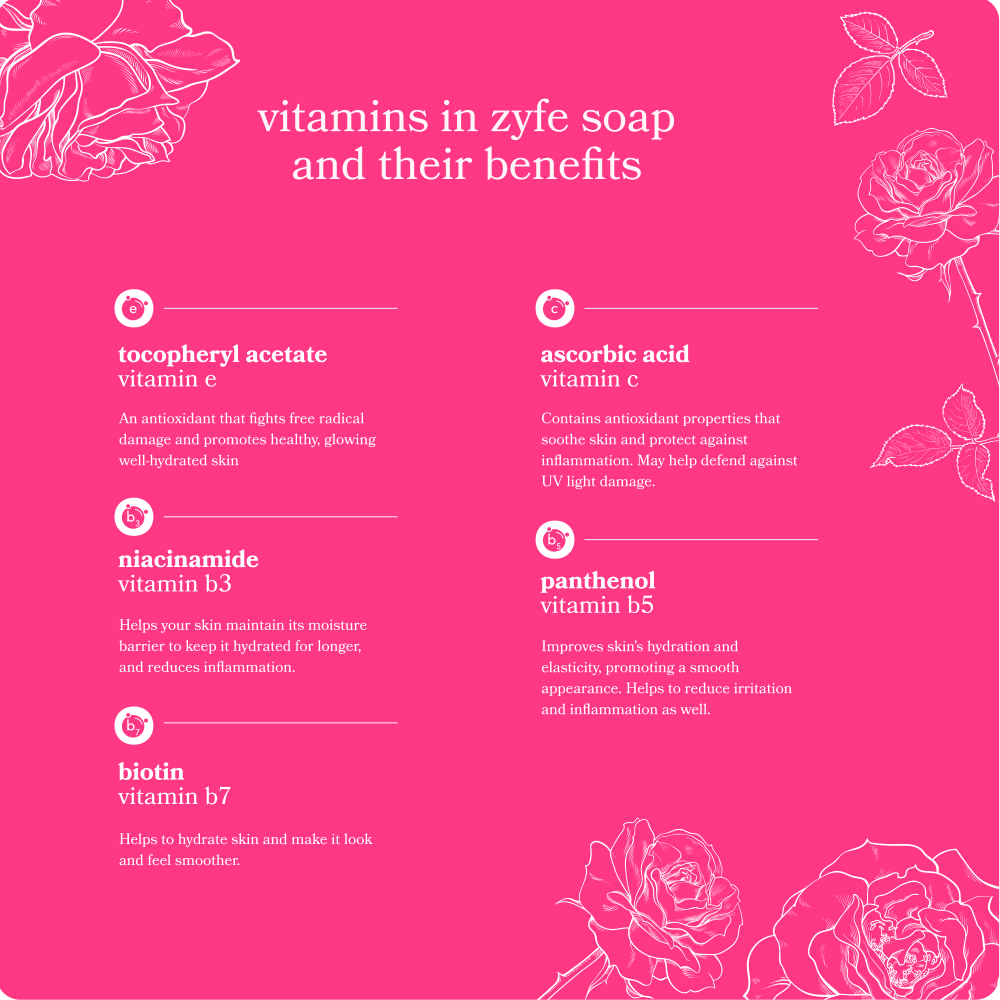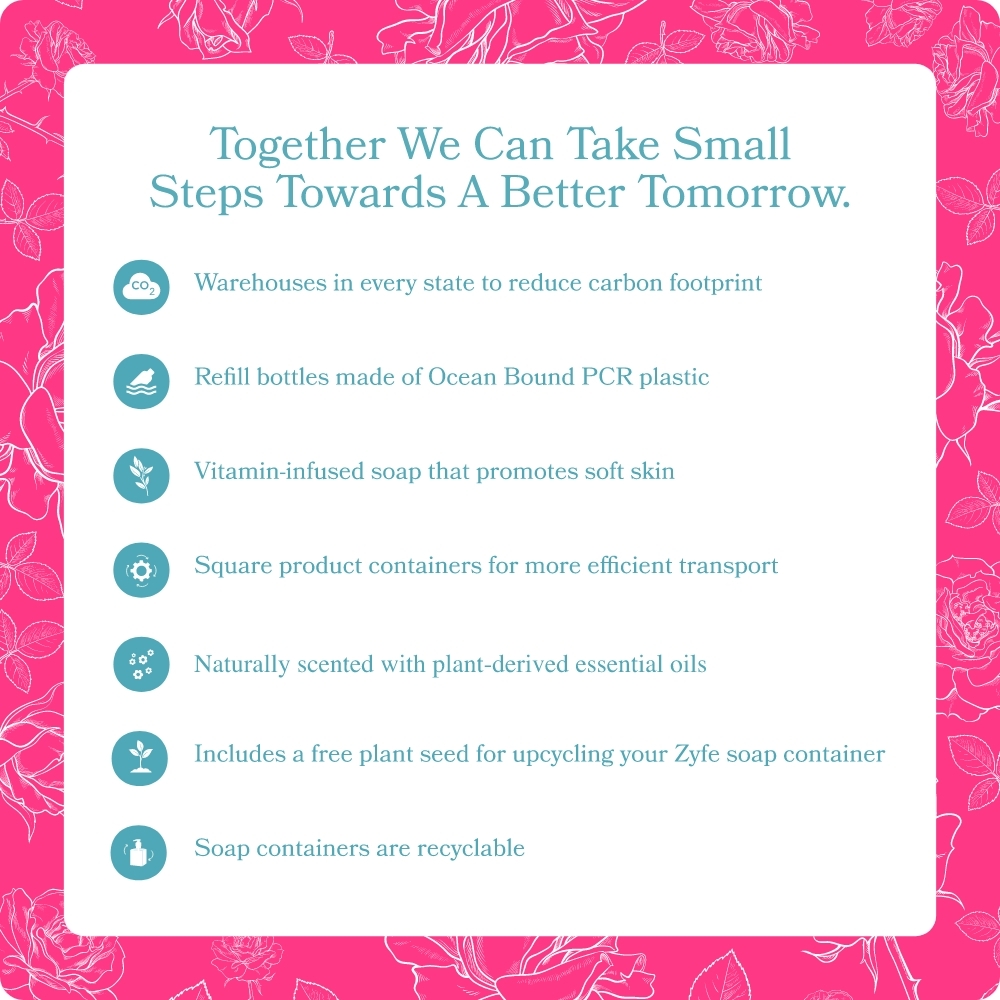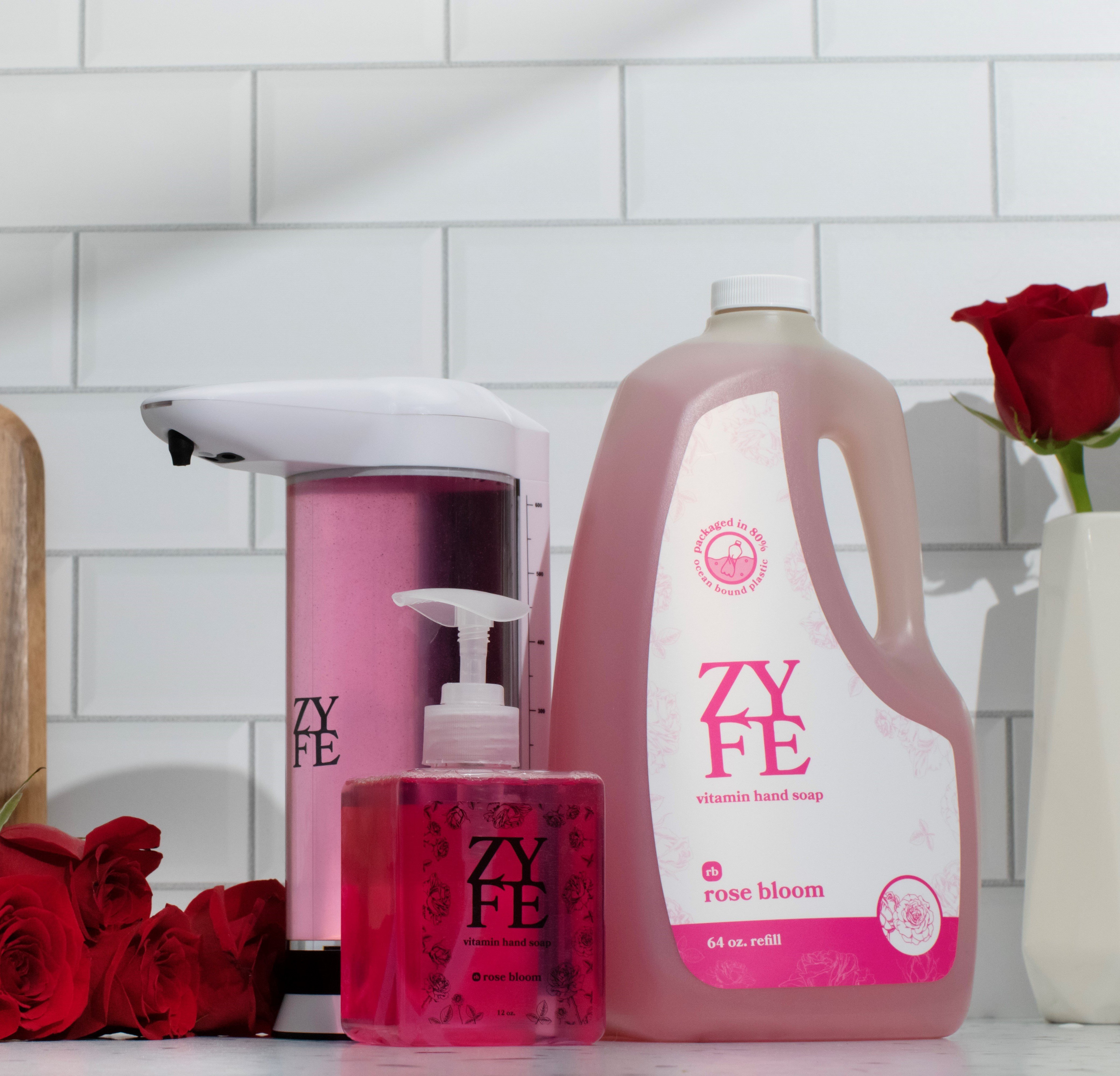 rose bloom hand soap
$9.99
This luxurious hand soap will melt your stress away. Rose Bloom's scent is silky smooth and will leave you feeling relaxed.
The soap is infused with vitamins to leave your skin feeling glowing and healthy, and prevent dryness.
Taking steps towards environmentally friendly habits doesn't have to be difficult - we believe it can be fun! Upcycling used containers is a fun way to help the planet, and we've found our dispensers work great as planters.
We sell coco coir discs that are the perfect size for our dispensers as well, so all you need is the seed.
Ingredients
Purified Water, Sodium Laureth Sulfate, Lauryl Glucoside, Cocamidopropyl Betaine, Coconut Oil, Aloe Vera Gel Extract, Vitamin E (Tocopheryl Acetate), Glycerol Cocoate, Sea Salt, Essential Oils Fragrance.

Vitamin Infusion: Polysorbate 20, Panthenol, Ascorbic Acid, Tocopheryl Acetate, Niacinamide, Biotin
Color: FD&C Red 34
"Comes with wall mount and a usb3c cable for charging which lasts a long time. This is the best soap dispenser I've found so far and I've purchased other cheaper ones that are in trash now.."
Laz
United States
"It's the best product that I have bought for a soap dispenser. Should think about having different colors."
M.F
United States
"I love that this soap dispenser has large capacity. Also love the fact that you can recharge it , instead of using batteries. The dispenser is quieter than the other dispensers I had tried so far."
Feela Loo
United States
"I had to ditch the little clear "bowl" that comes with it. The unit would make a double or triple cycle every time I tried that drip bowl. It runs fine without it."
Bruce Eddy
United States
"Works great, also holes a large amount of liquid soap, it dispenses just the right amount of soap to clean your hands great product."
JB
United States